Medical repatriation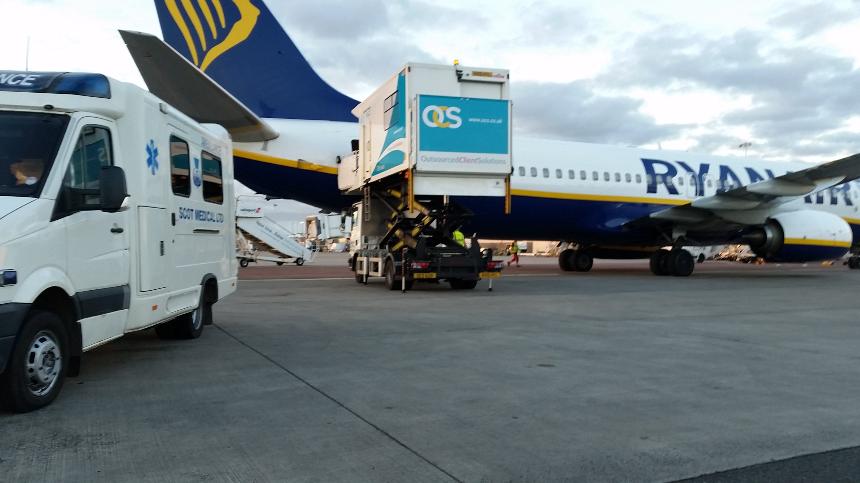 Falling ill when on holiday or away visiting family is never a pleasant experience, here at Scot Medical we aim to make the journey home as painless and easy as possible.

We will work with all major insurance companies and direct contracts from those not lucky enough to have travel insurance to cover the costs.

From initial contact you will have a dedicated team member who will work with you to arrange the most suitable route home, planning in rest stops, overnight stays (hospital or hotel) and level of medical escort needed. If you prefer to arrange the trip to the UK yourself we are also happy to meet you at the airport or port and transfer you by road for the final part of your journey.

To us you are always a person, not just a number or load to be transported, we believe in treating all our customers as we would like to be treated.

Initial contact can be made by phone 07596147918 or email scotmedical@hotmail.com and we will be happy to help or just provide advice.

Our staff are fully vetted and have experience and training to deal with any situations that may arise on the journey. For security all members will carry photo ID and wear company uniform at all times, ID can be viewed on request and checked with the control centre or on call medic.

Our vehicles include fully equipped emergency ambulances and 4x4 response vehicles enabling us to cater for all types of work - high dependency transfers, long distance as well as 'Blue Light' runs with medical escorts. Our vehicles carry up to date medical equipment and use Satellite Navigation, 2 way radio and Mobile Phones for complete peace of mind and direct communication with the control centre. The ambulances have rear cab heaters should the British weather turn nasty and cooling fans should we get a heat wave!.

Patients can travel sitting or on the stretcher at their request. Patients relatives are welcome to travel with us (seating permitting) should they desire.